S E A S: Sustainable Environment through the Arts & Sciences
As climate change escalates and increasingly impacts the Earth, our home, we must reconsider human systems and behaviors which exacerbate the cycle and cause hazards of their own. Driven to bring to public attention current events and considerations for solving or mitigating global threats and challenges, S E A S, captained by Juliann Ma, explores creative possibilities to spark reform of how we understand and treat our planet.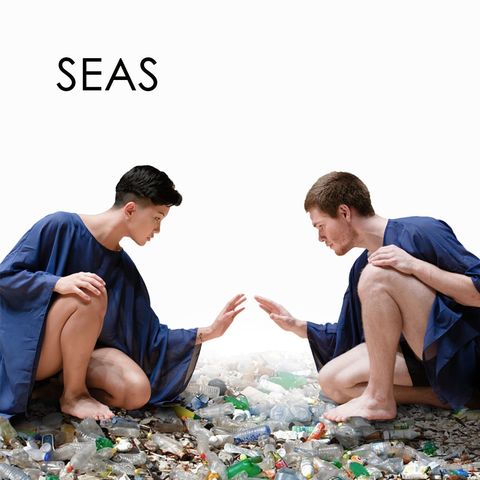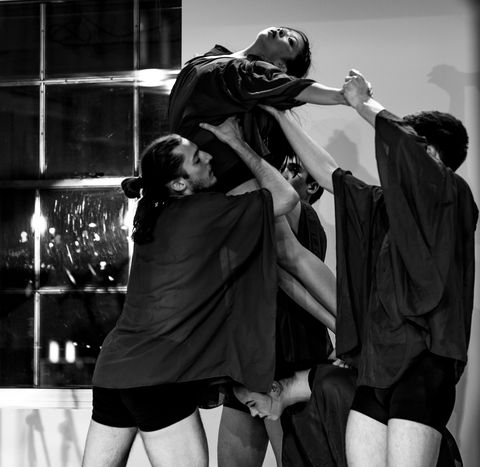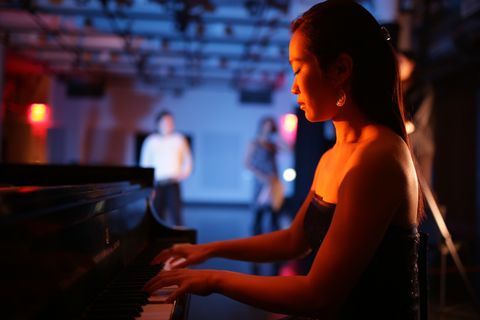 A melting pot of eclectic talents, S E A S unites artists and scientists in crafting unique performing arts immersions that translate environmental research into tangible, visceral experiences which awaken audiences to the impact we have on nature.
S E A S seeks to challenge and diversify traditional audiences, settings, and roles of classical music, contemporary dance, and scientific research, serving as an innovative platform for professionals and audiences to interact and share ideas across often-segregated fields that would benefit through collaboration.
S E A S works collaboratively : although everyone lends various areas of expertise, the team workshops the piece together–our environmental researcher, dancers, and musicians all offer feedback on composition, choreography, interpretation what they experience in drafts, to sharpen and shape the work into its final form.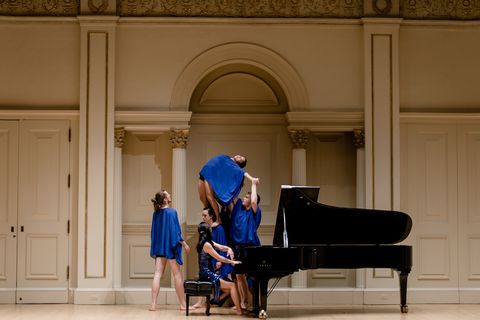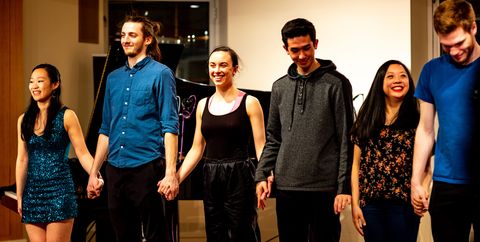 It is Juliann's hope that these works will stir audiences to take an active role in safeguarding the home they share with all life on Earth through mindful lifestyle practices (responsible recycling, composting, and waste disposal and keeping up with environmental research and policy are a great start), outreach, education, support for sustainable energy and conservation efforts. Use your consumer power to make a difference!
Isostasy:
'Isostasy' (2018) : addressing melting glaciers due to global warming. Introduced by Jared Brewer (NOAA, S E A S environmental research contributor & consultant) and Jesse Obremski (Limón Dance Company, choreography consultant). Directed by Juliann Ma (piano & electronics), co-choreographed by Peter Farrow & Thomas Woodman (dance), music composition by Marc Evans (original title : 'Formations').
We would like to thank additionally :
'Chasing Ice' filmmakers and research team for their incredible work which informs and inspires us, and wish everyone to witness their beautiful documentary available on chasingice.com and Netflix. The short clip referenced is intended to honor their work and give context to our work and cause (no infringement intended).
Rise, Awaken
'Rise, Awaken' (2017) : In their debut music video, S E A S draws us into the world of birds. The artists step into the skins of a species endangered by our continued exploitation of our environment and are transported instantly into their realm, fraught with hunger, disease, plastics, pollution, deforestation, fires, and oil spills. Trapped in bird bodies, the artists undergo a transformation, until the human spirit and bird are one, suffering and diminishing together.
Events
S E A S featured their first major production 'Plastics, Coral, Ice & Earth' on April 11th at Yamaha Artist Services New York, showcasing a program including 2 world premieres, 'Plastisphere' and 'Isostasy', and opening a live discussion with a panel headed by S E A S's environmental consultant, Jared Brewer (NOAA Knauss Fellow). The production highlighted 3 global concerns which intersects at the ocean: endangered coral reefs, melting glaciers, and the impact of plastic. Most recently, S E A S featured these works at Caroga Inter-Arts Symposium's MyHil Film Series in collaboration with Chasing Coral, and at "Art as Insight", an art and technology exhibition, at the reknowned cultural Heritage Space in Hanoi, Vietnam.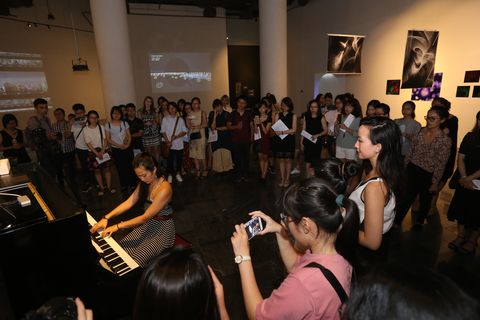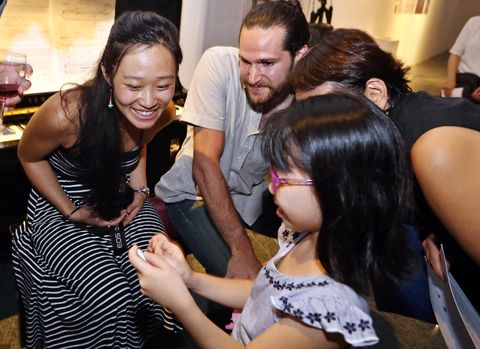 Previously, S E A S hosted their first Open Workshop at The New School in May of 2016, through which they tested and built upon their choreography live with their audience. In November the same year, S E A S, gave its world premiere performance of Ravel's complete Miroirs suite as part of Mannes Sounds Festival : "Mirrors of Nature" curated by J.Y. Song. After subsequent performances including at Louis K. Meisel Gallery, General Consulate of France, New York, S E A S released its debut music video 'Rise, Awaken' and choreographed a unique version for Juliann's solo debut at Carnegie Hall's Weill Recital Hall.
Support
S E A S is made possible in part thanks to the Marin Alsop Entrepreneurship Award and Father Merlet Grant. SEAS salutes Maestro Marin Alsop (Baltimore Symphony Orchestra), Ms. Norma Deull, and Pro Musicis Foundation for their support through these grants, and to Mannes : The New School for Music and Yamaha Artist Services Inc. for generous extension of their resources and filming locations.
If you would like to support S E A S directly, please consider donating to our cause.
S E A S extends their gratitude to the following individuals for their donated consultation, contributions, and support : Bonnie Barrett, Stefania Bulbarella, Shimon Dotan, Hope Dougherty, Stanislav Fridman, John Haag, Casey Hess, Tanya Kalmanovitch, Ilia Lebedev, Qing Qing Miao, Katherina Nguyen, Joe Patrych, Miranda Quinn, Aaron Ross, Lara Saldanha, Benjamin Simoens, & J.Y. Song.
To support, collaborate, feature, or join S E A S, contact us here .
Our Collaborators